Our Discipleship Path begins with worship and culminates with giving and going to leverage our resources for multiplication.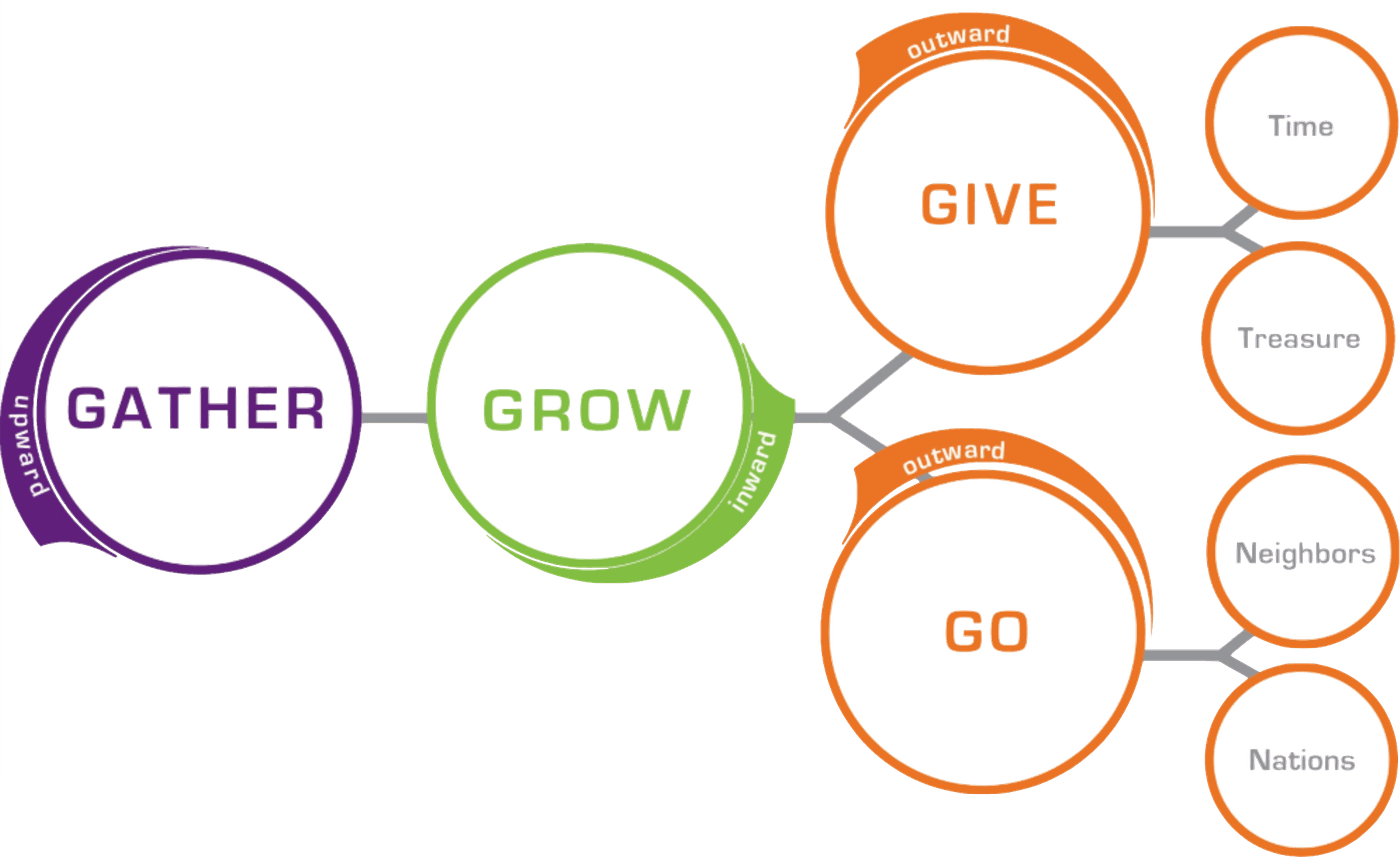 GATHER TO WORSHIP
Most often, people enter our discipleship path through our primary gathering environment – one of our worship services. While the worship service is a great starting point, it should not be the stopping point when it comes to taking next steps. Our desire is to see everyone who attends our worship gatherings take a next step into a growing environment.
GROW THROUGH GROUPS
Our desire is that people would move from our primary gathering environment—our worship service—into our primary growing environment: Groups. These smaller and more relational environments encourage open trust and ensure that no one struggles alone.
GIVE OF TIME AND TREASURES
The mark of a truly mature and growing disciple is that the individual gives to carry the gospel further, faster. Practically speaking, this happens as people give of their time by serving in a ministry and give of their financial treasures to generously invest in God's Kingdom endeavors.
GO TO OUR NEIGHBORS AND TO THE NATIONS
Too often, we assume that discipleship equates to learning new Bible information. According to Scripture, discipleship is about multiplication. Learning without going is education, not discipleship.
Our GO strategy is organized into three areas:
• Equipping people to share the gospel
• Impacting our neighbors (within a 30-minute radius)
• Reaching nations (those outside of a 30-minute radius)
NEXT PAGE