WHAT IS THE ORCHARD INITIATIVE?
We are excited to introduce THE ORCHARD INITIATIVE! A 15+ year vision to impact LHC communities for the glory of God.
Our original campus was built with an oak tree mentality (look how many people can fit under the shade of our branches). However, our desire has shifted from being an oak tree to planting an orchard. In an orchard mentality, we want to plant as many gospel seeds as possible through autonomous church plants and campuses of LHC. New church plants reach new people for Christ at a rate of 2:1 over existing churches. Also, if you have spent anytime with us at LHC, you have probably heard us say anonymity is the enemy of discipleship. That is why we believe that our vision of regional (smaller) church plants will have more kingdom impact than a single site regional mega-church.
We have divided our impact area into five regions (see the map below). These regions represent an opportunity for focused gospel neighboring and areas for potential LHC campus & autonomous church growth.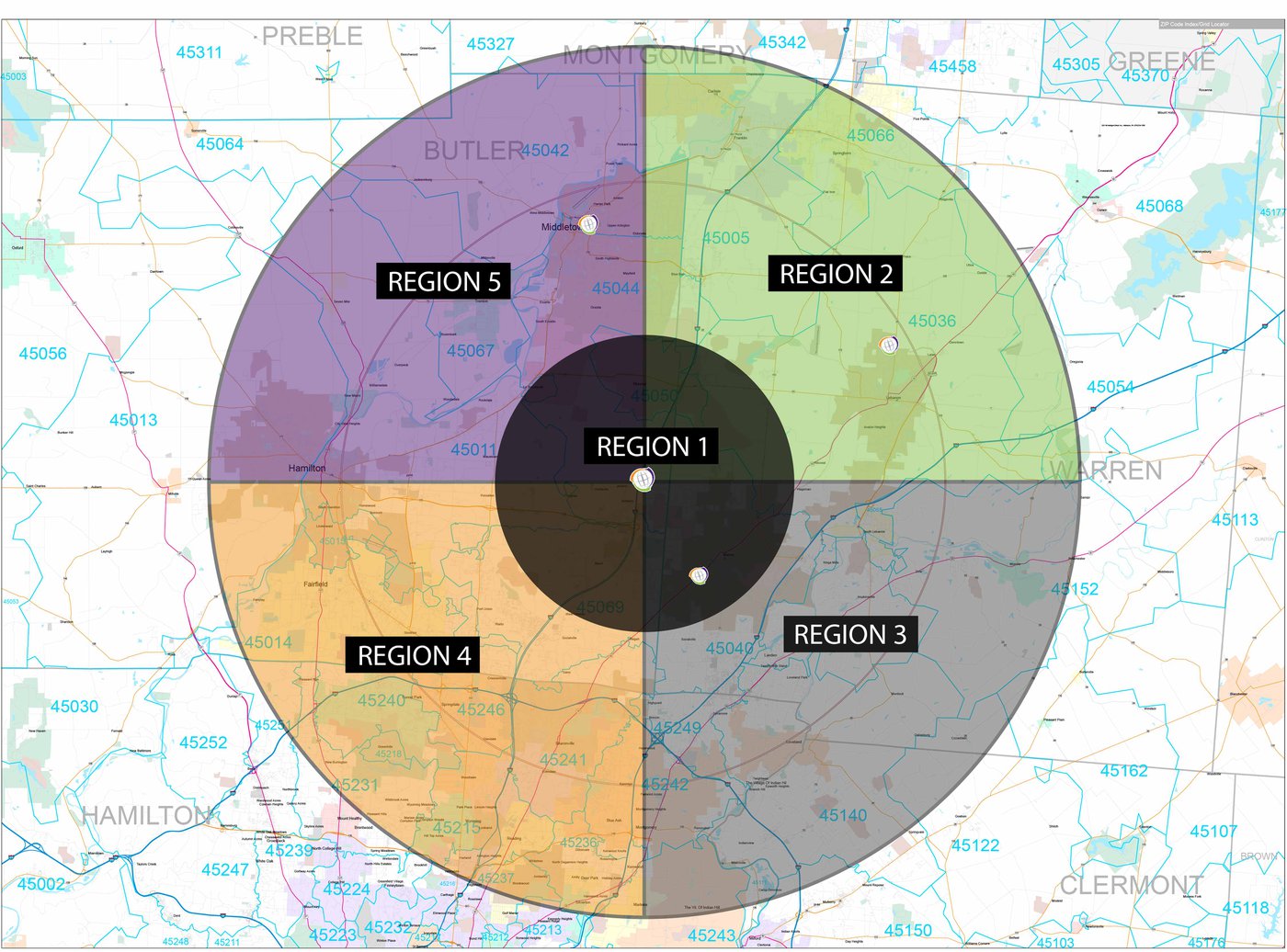 WHAT ARE OUR GOALS?
Mobilize existing LHC campuses and open additional locations between the 5 and 10 mile radiuses to evangelize their regions. These could be LHC campuses (LHC Liberty, LHC Mason, LHC Lebanon, LHC Espanol), autonomous church plants (Journey Community Church), or bi-vocational neighborhood churches (LHC Middletown).
Host regional gatherings for LHC members and attenders once per quarter for connection and gospel neighboring by region.
Partner with one smaller church annually for free consultation and to encourage the pastor. We will rotate between the five regions annually.
Strengthen churches under 200 within the radius through free coaching and training leaders via Leadership Academy.
Create an Orchard Network within the 15 mile radius to share resources with other churches and partner together for evangelism.