SUNDAY MORNING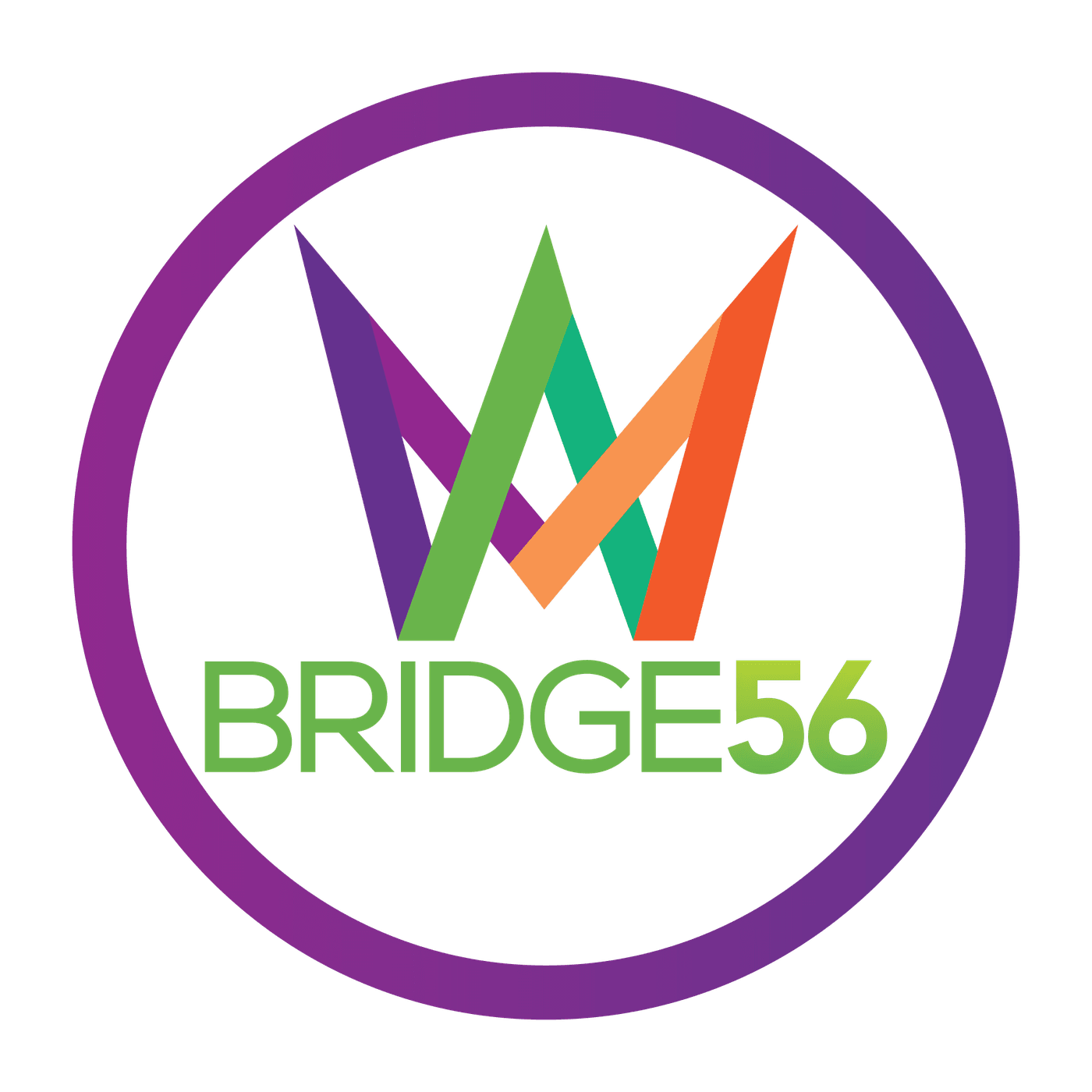 is designed specifically for our 5th and 6th graders who are transitioning from being a kid to being a teenager! We provide an environment where students can LOVE God and others, GROW in their faith, and GO serve! On Sunday mornings they meet in the Bridge 56 hang-out area, which is a space specifically designed for kids of this age, they then split into gender-based Life Groups (which matches how our Junior High & High Schoolers meet). Their group leaders will pour into them each week, showing them what it means to have a personal relationship with Christ and how to defend their faith.
Bridge 56 takes place during the 11:00am hour ONLY!
YOUR FIRST VISIT
Here's what to expect when visiting Bridge 56 for the first time:
First, find the Kid City Desk (located on the second floor of the church, the stairs are on your right side when you enter through our main entrance). There you will meet our coordinators who can get your child checked into our system, and then one of our volunteers will lead your child to the Bridge 56 Gameroom.
Upon checking in for the first time, we will ask for the following personal information (NOTE: We value your privacy and will not share this information with anyone):
-Parent/guardian name(s)
-Child's name
-Child's birthdate
-Home address
-Phone number
-Any special instructions (allergies, special needs) for your children
NOTE: All of this is done to ensure the safety and protection of your child. We take that very seriously here at Liberty Heights.
CHECKING-IN
BEFORE SERVICE: You can check-in your child at any available kiosk. After finding your child's name in our system, you and your child will be given matching name tags that are exclusive to your family and your visit. Your child will need to wear the name tag portion while you hold on to the matching name tag.
AFTER SERVICE: After the service is complete, you will return to your child's room and show your tag in order for your child to be released back to you.
DURING SERVICE: In the event that we need to contact you during service, your child's identification code will appear on the screen. We ask that you exit the auditorium immediately and look for a staff member or volunteer who will direct you to your child's room.
MEET OUR BRIDGE 56 TEAM LEADER
WEDNESDAY NIGHTS
UPCOMING EVENTS
DOES YOUR CHILD HAVE SPECIAL NEEDS?
OTHER FAMILY MINISTRY AREAS