We believe that anonymity is the enemy of discipleship. Groups are our strategy to avoid anonymity.
Groups offer a relational, as opposed to a "teaching environment". They encourage open trust and ensure that no one struggles alone.
LEVELS OF GROUPS AVAILABLE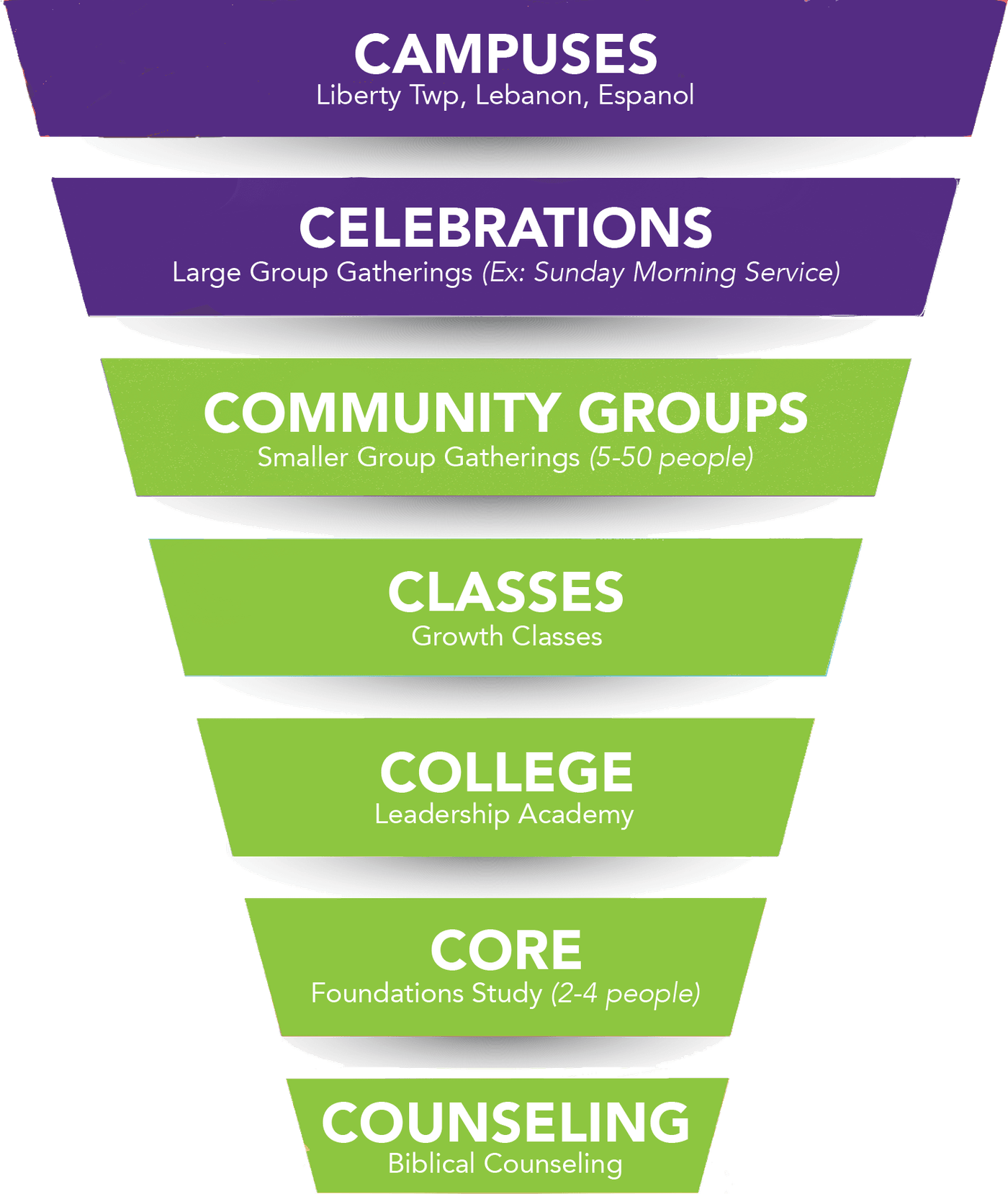 WHAT TYPES OF GROUPS ARE OFFERED AT LHC?
COMMUNITY GROUPS
Community Groups provide a first step to get connected and develop relationships with others at Liberty Heights Church. While each group will differ, they all share some common features: meeting at least twice a month, fellowshipping with others, discussing the Bible, and giving and receiving support.
CORE GROUPS
Core Groups are same-gendered groups of three to five people who commit to working through a season of predetermined curriculum together, and walking together with transparency, vulnerability, and accountability.
WHAT'S THE DIFFERENCE BETWEEN COMMUNITY AND CORE GROUPS?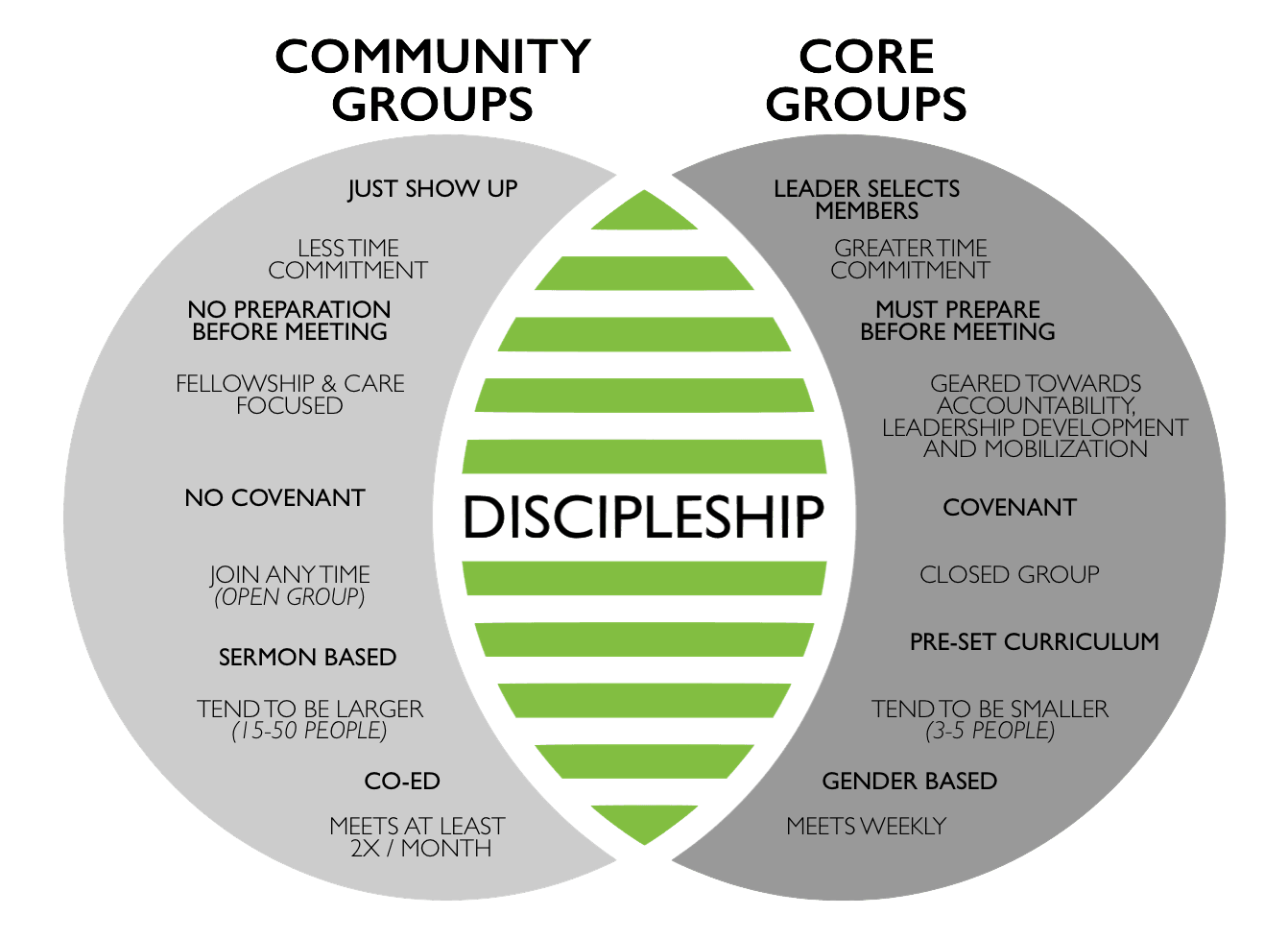 LEADERSHIP ACADEMY
Leadership Academy is a one-year intensive training process for men and women to enhance their disciple-making effectiveness as well as to train as future life group and ministry leaders. Leadership Academy blends video-driven curriculum and assigned readings with participation in other advanced discipleship opportunities. Leadership Academy is the "gasoline" that fuels the engine for Growing Ministries.
BIBLICAL COUNSELING
Biblical Counseling enables us to come alongside our Group leaders to offer help and hope to those who may be facing struggles or even specific life-dominating sin that a Group cannot effectively focus on collectively.
Biblical counseling is based upon the belief that the Bible contains wisdom for all things pertaining to life and godliness. If Leadership Academy is the "gasoline" of our Growing Ministry to fuel our groups, then Biblical Counseling is the "oil" that keeps everything moving forward when sin or suffering threatens to bring growth to a halt. Biblical Counseling is our second level of pastoral care.
FOUNDATIONS STUDY
Our Foundations Study serves as an "on ramp" for those who may be hesitant to join a Group due to a lack of confidence in the Bible or basic Christian doctrines.
This study has been carefully planned to help you:
Establish a program of personal study of the Scriptures.
Examine the great truths of the Bible.
Learn and practice the essentials of discipleship.
GROWTH CLASSES
Growth classes provide one to multi-week session classes for those who simply want to grow in their knowledge of Biblical literacy and basic Christian life principles.
Like our Foundations Study, Growth Classes help individuals increase their biblical knowledge. They can offer confidence to those who may have previously felt unprepared to join a Group.
Some of our recent class offerings:
How to Study Your Bible
Clarifying the Bible
Share Your Story (Testimony)
Making Sense of Suffering
Understanding the Heart
How Grace Helps Us Grow
How People Change
Faith at Work
Battling Depression & Anxiety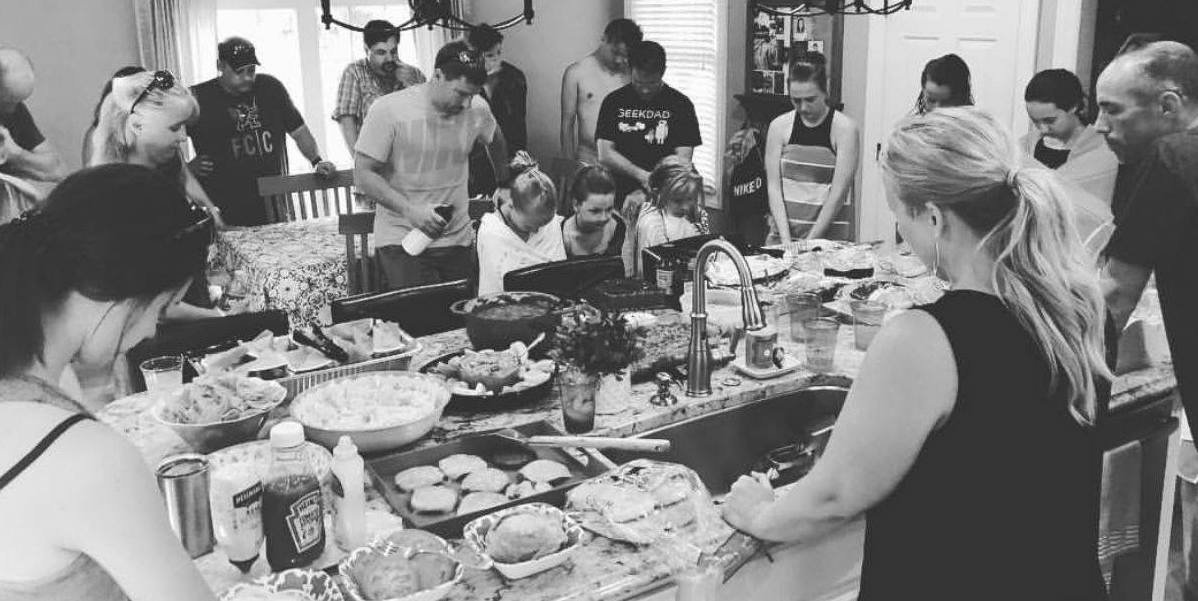 NEXT PAGE